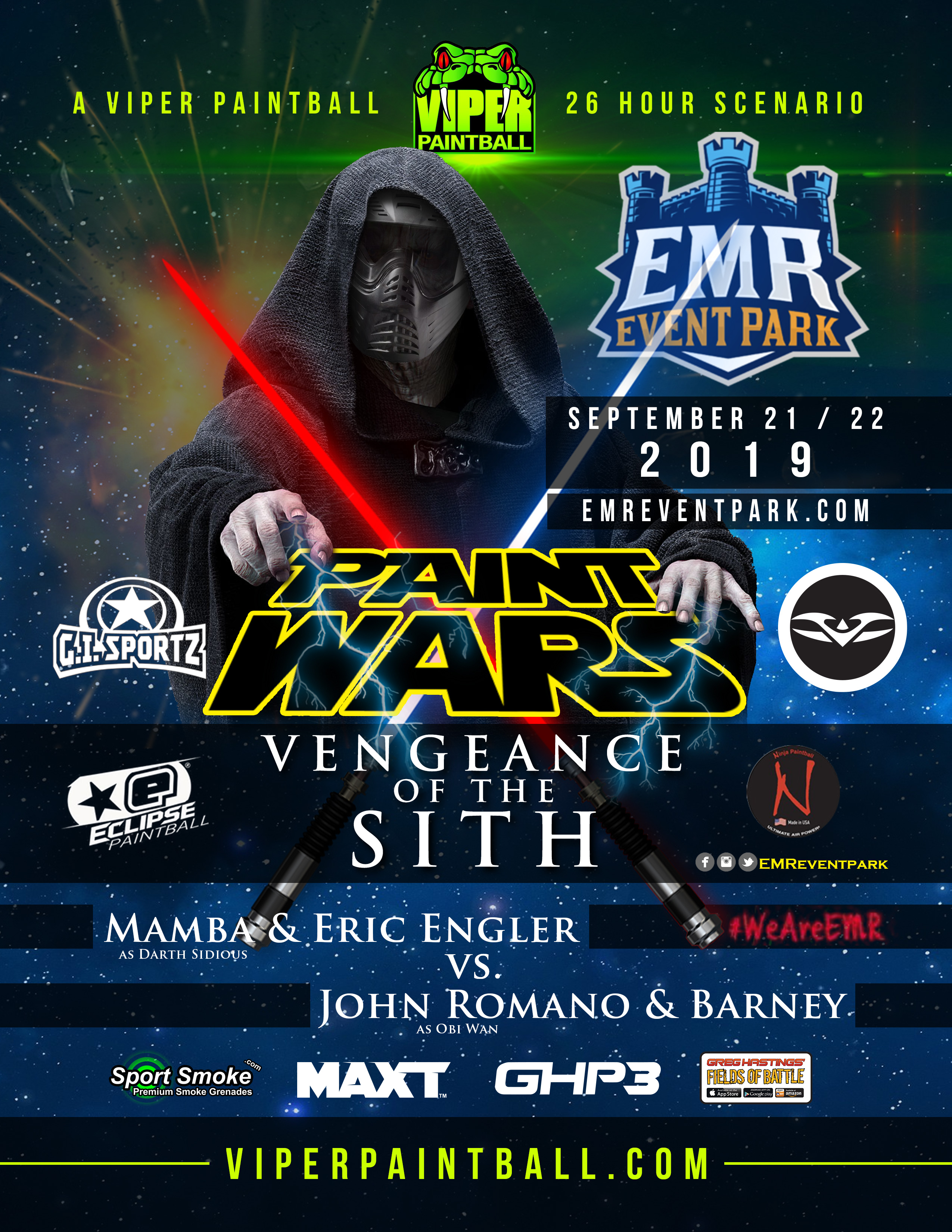 09/21/2019 - 09/22/2019
EMR Event Park – New Milford, PA -
Viper Paintball returns to world-famous Endless Mountain Recreation (EMR) Event Park!
Transport ships: Each side will have two transport ships. These cannot fire at anyone at any time. Once fueled with TWO 'fuel cells' they can transport the pilot and up to SIX passengers anywhere they have time to fly to. Two 'fuel cells' provides thirty minutes of flight time for a transport ship. Normal helicopter rules apply with regard to landing, dropping off passengers, and taking off. Being large and cumbersome, transport ships may ONLY travel at walking speed.
Fighter ships: Each side will have four fighter ships. These can carry a pilot and ONE passenger and may only fire at other flying targets. They may ONLY take off and land at their HQ. Fighter ships only require ONE 'fuel cell' for thirty minutes of flight time. Fighter ships may run if they so choose.
"Planet Eclipse:" Located near Viper Central Command, this guild consists of techies and traders. They are the folks with whom you deal for supplies, replacement ships, and various "services." Double-cross them or try to rip them off and you will find out what a bad idea that is.
[/toggle]
Location and Directions: